~ 1,278 Acres, Row Crop Farm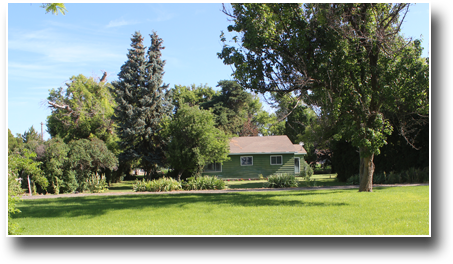 An exceptional opportunity for a Buyer looking to relocate to a well-established and quality row crop farm.
The Vale Oregon Row Crop Farm is located 5.5 miles southwest of Vale, Oregon. The original portion of this farm has been owned and operated by the Recla family since 1939. For years the farm was operated as a dairy. The Recla family went out of the dairy business in 2003, and since that time the crops grown on the farm have been onions, wheat, alfalfa hay, silage corn and grain corn.
Price & Terms: $8,950,000 - All cash - or - Owner financing terms may be considered; subject to Buyer's financial qualifications
The Vale Oregon Row Crop Farm provides an exceptional opportunity for a Buyer looking to relocate to a well-established and quality row crop farm in one of the most dynamic agricultural centers in the northwest. The Treasure Valleyprovides excellent marketing, processing and shipping capabilities for agriculture products. Very seldom does a family farm of this quality come available on the open market.
818 acres irrigated crop land.
130 acres irrigated pasture.
293 acres pasture land (dry and river bottom).
27 acres feed lot, dairy and yards.
1,278 acres total deeded land.
Most irrigated crop land contains silt and sandy loam soils suitable for growing alfalfa hay, onions, potatoes, sugar beets, wheat and corn.
Warm Spring Irrigation Company - 558.3 acres
State Water Rights - 4 wells - 419.0 acres
Vale, Oregon is the county seat for Malheur County and has a population of approximately 1,900 residents. There is a grocery store, hardware store, irrigation equipment store, auto parts store and auto repair shops located at Vale. Vale also has the Producers Livestock Auction.  Vale and Warm Springs Irrigation company offices are at vale.
Elementary school and High School are located in the town of Vale
Vale is approximately 16 miles from Ontario, Oregon. Ontario is the major commerce center for Malheur County, hosting machinery dealers, auto dealers, Saint Alphonsus Hospital as well as medical and dental offices.
Malheur County is one of eastern Oregon's major agriculture producing counties with the two major crops being onions and beef cattle.
Boise, Idaho is 74 miles from Vale. Portland, Oregon is 389 miles away, and Bend, Oregon is 243 miles from Vale.
Irrigation is accomplished via gravity surface irrigation with concrete lined ditch and siphon tubes.
1-6 tower Zimmatic center pivot acres.
11 wheel lines.
Drip system method is used for some onions.
Parma lift irrigation pumps: (3) 10 HP, (2) 15 HP
2 Centrifugal pumps, 25 HP
1 Centrifugal pump, 30 HP
The Malheur River runs through the farm for approximately 2 ½ miles. The river along with all the cover makes excellent habitat for water fowl, pheasants, quail and some mule deer.
Dairy for 450 cows, older and unused.
The dairy does have feed bunk space with the capacity to feed approximately 500 head of dairy heifers.
2 Loafing Sheds.
1 Shop 63' by 49'.
1 older Home.
1 Silo.
2 metal grain bins.
1,000 head Feed Lot.
1 294' X 84" Commodity and hay storage (heavy steel structure).
7 Bay Commodity Shed 45' by 168'.
Cattle handling equipment including a steel and concrete loading / unloading chute.
2 Loafing Sheds.
1 concrete side wall for Silage.
4 homes with several outbuildings for vehicle storage and a variety of uses.
1 cabin for housing hunters.
7 wells for domestic and livestock use.
4 irrigation wells.
Download Recla Farm Brochure