~ 3,070 Deeded Acres, Non-irrigated Pasture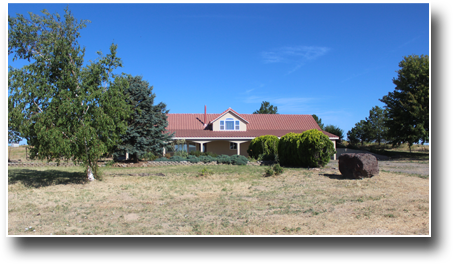 A sizable grazing tract located about five miles northwest of Vale, Oregon, overlooking the Malheur Valley.
A sizable grazing tract located about five miles northwest of Vale, Oregon.  One contiguous block, fenced and cross fenced, six pastures, one stock well, buried 2 ½ inch PVC pipe-line with six strategically placed metal troughs, (plus one on the neighbor).
Ranch lends itself to early spring and late fall grazing with supplemental winter feed and ideally moving to outside summer grass for 5-6 months.  The property has been pastured year-long in the past….approximately 1,000 AUM's capacity is estimated by this agent.
Crested Wheat, Bulbous Blue and Cheat are the primary grass species. It is estimated about 90% of the land is rock free.  Introduction of improved dry pasture seeding would require minimal labor.
Price & Terms: $1,600,000 - Cash at Closing
The ranch can be used to compliment a larger operation with summer season grasses or a year- long hobby type holding.  The HQ setting is appealing and unique and will be attractive to most Buyers.  Forage consists primarily of annual cold weather varieties common to eastern Oregon and western Idaho.  The basics are here with upside for a new Buyer.

There is no public access through the property.  One partner of the family trust is retaining an additional approximate 1,843 acres and is requesting one-half interest in the existing working and shipping improvements and a limited Ag easement of approximately 2,600' along a portion of the southern boundary.
A large concrete bridge with a foolproof gate can readily be locked for HQ privacy.  Most of the ranch, including a private HQ setting, is elevated overlooking the Malheur Valley and mountains to the south.
Vale is the county seat of Malheur County.  Beef cattle are reportedly Malheur Counties number one revenue source and the number one livestock producer of all Oregon counties. Producers Livestock Auction holds a weekly Wednesday sale.
Ontario, Oregon, approximately 20 miles, provides area medical, advanced education, livestock supplies, machinery and auto dealers.
Boise is about 75 mile to the east.
The home and most basic structures were built in and about 2001.  Mr. & Mrs. Foss spent their married lifetime both owning and managing major livestock operations.  Subject property had a lot of experience and thought put into its development.  Overall improvements rate good to excellent and with a little added time and effort will be back to their original state…dang impressive! There is a diamond in this deal for an ambitious Buyer.
Home…2,536 SF two-level with 22' X 30' attached garage – 2 ½ baths, 3BR many extras.25' X 37' metal shop – hay and/or machinery storage 66' X 66' concrete floor, metal roof – covered working area, steel pens, tub and run up to loading chute and trailer access.
Download Foss Ranch Brochure